Monday, November 22, 2010
I'm running the St. Jude's Half Marathon in less than 2 weeks. Training has gone very well and I'm excited. It is looking like this could be a real PR. Not just a post pregnancy PR but an honest to goodness lifetime PR. I'm still not as fast as I was in 2008 but I never got around to running a half marathon when I was really speedy so my PR is actually from 2007 when I was still just getting started. I ran 46 miles last week with an incredible tempo run. Eight miles total with 6 of them at 7:18 pace. That was a big surprise for me. I knew I was getting better but I didn't think I could do that. I texted Brian about it while I was still at the parking lot by the trail head and his response was "Holy Crap!". I also ran a 15 miler. The pace wasn't great, 8:17, but that is quite a bit faster than I've been doing my long runs. I've done several 10 milers, a 12 miler and a 13 miler all around 8:24 pace. Baring catastrophe, which is always a possibility when you are talking about long distance running, this should be a great race for me. I'm hoping to use it to kick start my Grand Prix season which will begin in January and then move straight to a 12 week marathon plan starting the second week of February. I am actually more excited to marathon train than I am to run this half. I fancy myself a marathoner and I love the training. Once that begins, I will really feel like my old self.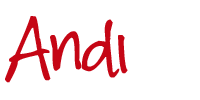 Posted by

Andi
at 9:16 PM
1 comments

Sunday, November 7, 2010
That is how many miles I ran this week. Not a huge amazing amount, but certainly a milestone. After Darwin was born, I had a hard time even getting up to 20. When I did, I'd feel terrible and over trained. A few weeks ago I hit 30 and I've been able to build ever since. The plan I'm on has me up to 46 in just a couple more weeks and then I'll run my half marathon the week after that. Even though I'm still no where near the shape I was in a couple of years ago, I might still be able to PR. For whatever reason, I never got around to running a half when I was in really good shape. My best time ever is a 1:40:20.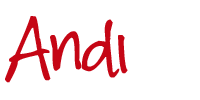 Posted by

Andi
at 4:53 PM
1 comments